---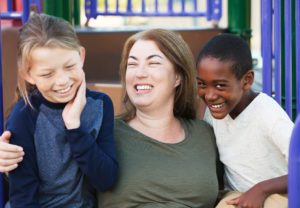 If you're thinking of taking the plunge and becoming a foster carer, it's important to understand that it can be an extremely challenging and demanding journey. However, it can also be one of the most rewarding things you can do.
We've put together the top reasons as to why you should become a foster carer in 2017.
Children in Need
Unfortunately, there are a huge amount of children in the foster care system and the number isn't getting any smaller. In fact, with every year that passes, the demand for foster carer's increases, which shows that you really are needed.
Help to form Lasting Relationships
Children in care who have the opportunity to bond with foster parents earlier on within their lives go on to have healthier and more stable adult relationships. Many children in care suffer from attachment disorder, with many growing up to have dysfunctional adult lives due to their lonely childhoods. By becoming a foster carer, you'll have the chance to show a child in need what is means to love and be loved.
A Career You'll Love
Many people dream of one day having a job that they love and enjoy, as well as a job that can make a difference to the community. Becoming a foster carer can allow you to do this. Whilst money should not be a factor in Fostering, generous allowances are paid that enable you to treat this as a career. You could completely transform your life by starting a career in fostering, as well as changing the life of your foster child, too.
Make a Rewarding Difference
Fostering is a great way of helping to improve the outlook a child has on their life. Many people have the chance to become a foster parent, as long as you have a spare room and the time needed to devote to a child in care. There are very few barriers as to who can and cannot foster and it can be one of the most rewarding leaps of faith you could make. Not many things in life will compare to seeing a young child develop in confidence and self-esteem due to your care and support.
Fostering a child can be a difficult but worthwhile and fulfilling experience. Here at Little Acorns Fostering, we want to be there for you every single step of the way! To find out more information on how we can help you with your fostering journey, give us a call today on 01440 732010 or visit our contact page. We hope to hear from you soon!